Bob Jones High School
650 Hughes Rd
Madison, AL 35758*
*We will not be taking a school bus to this event. Transportation to and from BJHS will be parent's responsibility.*
Wednesday, February 26
Varsity Practice After school till 6:00pm
Saturday, February 28
JV Schedule
1:00pm JV Call Time *Come with hair and make-up done.
1:50pm*** JV be complete dressed ready to start warm up routine.
2:27pm***SHS JV PERFORMANCE TIME
3:55pm ***JV pull Huntsville floor.
4:30pm ***JV pull floor for Giles County HS
6:35pm*** JV Be ready to pull La Quest B floor.
7:25pm*** JVBe ready to pull Varsity floor.
7:38pm ***SHS VARSITY PERFORMANCE TIME
7:54pm*** JVBe ready to pull La Quest floor.
8:02pm*** JV and Varsity Awards
NOBODY is Dismissed to leave until after awards
After Contest Anybody that Can Meet Back at S9 to Unload trailer****
Varsity Schedule
1:30pm*** Varsity Call Time
2:15pm*** Varsity Be ready to pull SHS JV floor.
2:27pm*** SHS JV PERFORMANCE TIME
6:15pm*** Varsity be complete dressed ready to start warm up routine.
7:38pm*** SHS VARSITY PERFORMANCE TIME
8:02pm*** JV and Varsity Awards
NOBODY is Dismissed to leave until after awards
After Contest Varsity Meet Back at S9 to Unload trailer****
Both Groups will meet at Unit check in.
Things you need to have:

– everything for hair and makeup (in case touch ups are needed)
– money for concessions
– phone chargers
– gym bags
– uniform, and correct undergarments
– gloves
**Absolutely no colored nail polish on hands or feet!!!!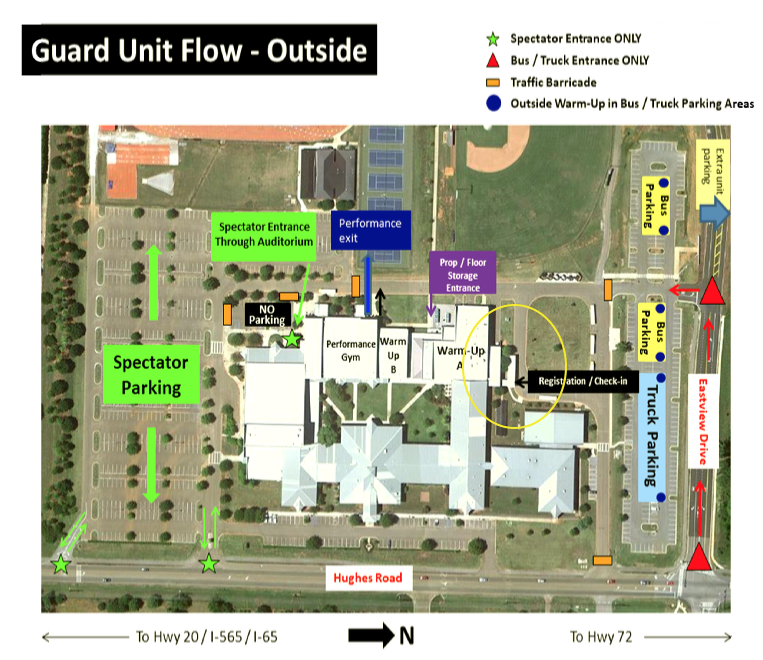 Total Page Visits: 719 - Today Page Visits: 2