This week will mark our last week of the Competition Season as we compete at the Alabama State Marching Championships. The band will also participate in our last season home game this Friday against Decatur HS and celebrate senior night.
Competition Results
Congratulations to the Competition Band for their 3rd place finish in AAA at the BOA Powder Springs Regional this past weekend. The band also qualified as a finalists band; however, weather did not permit finals to take place.
An incredible job was done by the parents as we traveled to Atlanta and overcame a lot of uncertainty that was created by the weather. Thanks to our boosters for all you do to make this organization successful.
Football Season
Our football team has secured a playoff game that will take place on November 8, against Hoover High School. This game will be an away game. (more to come next week)
Senior Night
All seniors will report to the field at 6:00pm with their escorts. The band will warmup as usual and enter the stadium a little early to observe the pre-game to see the seniors being honored. After the ceremony, seniors should make their way into the stadium quickly in order to perform the National Anthem.
Schedule
Monday
3:30pm – 4:45pm: Percussion Rehearsal
Tuesday
3:45pm – 5:30pm: Competition Band Rehearsal
Wednesday
3:45pm – 6:00pm: Guard Rehearsal
Thursday
3:45pm – 4:10pm: Marching Band Rehearsal
4:10pm – 5:30pm: Competition Band Rehearsal
Friday
5:45pm: Senior Call Time at Stadium
6:00pm: Band Call Time
Postgame: Competition Band Performance
Saturday
10:00am – 12:00pm – Percussion Rehearsal
12:00pm: Guard Call Time
1:00pm: All students load equipment truck (Call Time)
1:45pm – 4:15pm: Travel to Hoover Metropolitan Complex (assigned seats)
5:40pm: Warmup Area C
6:40pm: Performance
8:30pm: Awards (Drum Majors only)
10:00pm – 12:30am: Travel to Sparkman
Bus Assignments (Saturday)
Assigned Seats published later

Bus 1: Drum Majors/Flutes/Clarinets
Bus 2: Saxophone/Trombone
Bus 3: Trumpet/Horn
Bus 4: Percussion
Bus 5: Tuba/Euphonium/Guard
Bus 6: Marching Band Students
Contest Information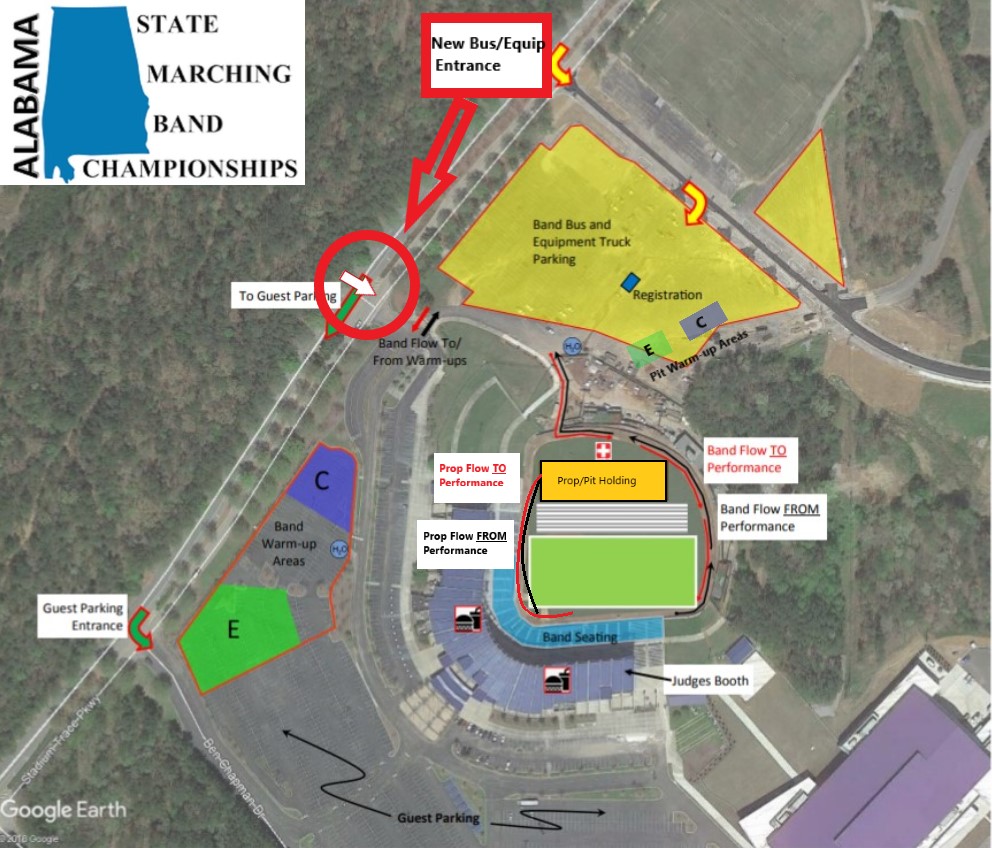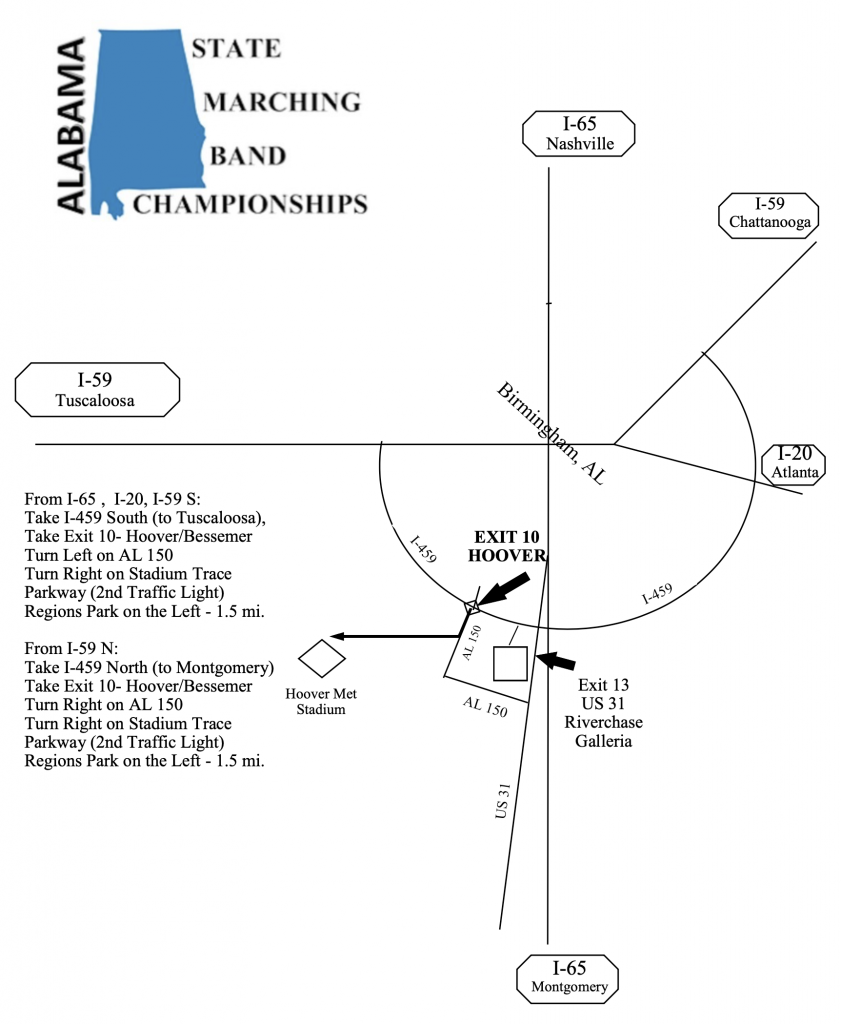 Total Page Visits: 439 - Today Page Visits: 1